"Controls" is a word that is used in building systems that is often shrouded in mystery and ambiguity.   Essentially "controls" is a catch-all term for any device that manages the operation of a building system such as fire suppression, HVAC, lighting, security, etcetera.  Light switches, dimmers, photocells, and timers are all examples of controls for a lighting system.
Stand-Alone Controls
Stand-alone controls are those that are programmed at the device.  Either via dip-switch settings, rotary settings, a remote control, or some other protocol; each individual control is programmed at the point of installation.   Basic occupancy sensors, photocells, and timers would all be stand-alone controls.  Even wall switches and dimmers would be considered stand-alone controls.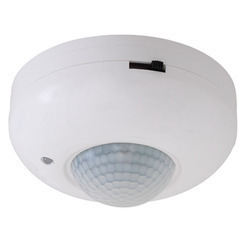 Motion Sensors: In lighting, motion sensors are any device that detects occupancy (or vacancy) in space and then performs programmatic action on one or several light fixtures (e.g. on/off/dim/brighten).  See Enlighten's blog on motion sensors for a more in-depth review.
Occupancy Sensor: A motion sensing device that turns one or more lights on (or brightens them) in space when occupancy is detected and turns them off (or dims them) when no occupancy is detected.
Vacancy Sensor: A motion sensing device that turns lights off in a space when no occupancy is detected.  The space's lights must be turned on manually.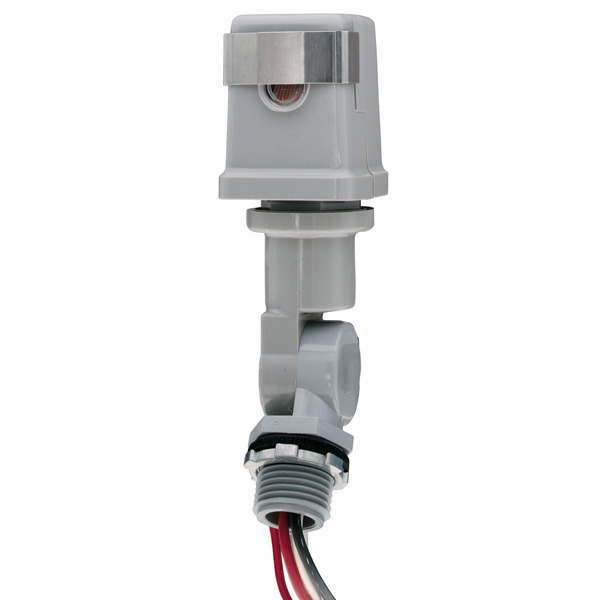 Photocell:  A device that measures ambient lighting levels and turns off or dim lights when sufficien natural lighting is detected.  Photocells are simple, relatively inexpensive, and easy to configure.  One of the downsides of photocells is that a cloudy day can trigger outdoor night-time lights to turn on.
Timer:  Timers can be as simple as on/off controls set to turn lights on/off at a fixed time every day.  Timers are also available that can hold more advanced schedules such as holidays, cycling periods, and weekends.  Astrological timers can also be programmed to turn lights on/off every day at moving dawn / dusk times based the location's GPS coordinates.  Timers can be a cheaper retrofit alternative to photocells since they can be installed at the breaker panels whereas photocells have to be installed on every fixture or outside on the light circuit which can often be difficult to access on an existing building.
Network Controls
Network controls are any control devices that can be configured and organized from a central computer on-site.  Network controls often start to become more expensive than stand-alone controls as they significantly increase automation, programmability, and insight into a building management system.   Although you could argue that stand-alone controls also perform automating functions, network control systems often fall into what many marketing departments label "building automation" or "building management" systems.
Networked systems often have a central hardware device (essentially a desktop computer) with which all of the distributed devices communicate.   These distributed devices communicate with the centralized hub via hardwire or via a wireless radio system.  Zigbee, Bluetooth, and EnOcean are just a few of the wireless protocols used in networked systems.  Many controls manufacturers use their own propriety frequency and protocol as well.   Networked building systems are also often capable of collecting data and providing alerts on their distributed devices.
Enterprise Systems
An enterprise controls system is essentially any networked control system that can be viewed, controlled, and reported on from a remote location away from the building itself.  This is done by connecting the central hub of a networked system to the internet.  Enterprise control systems are essentially the software that allows this remote connection and interaction with an on-site networked control system.  Enterprise systems are useful where facilities management is centralized at a remote location or when remote data collection and analysis is desired.  Enterprise systems are almost infinitely scalable in that essentially as many sites as desired can be incorporated into the enterprise system.  Enterprise systems were around before the term was popular but they fall into the "Internet of Things" category.
Circuit vs Fixture Level Controls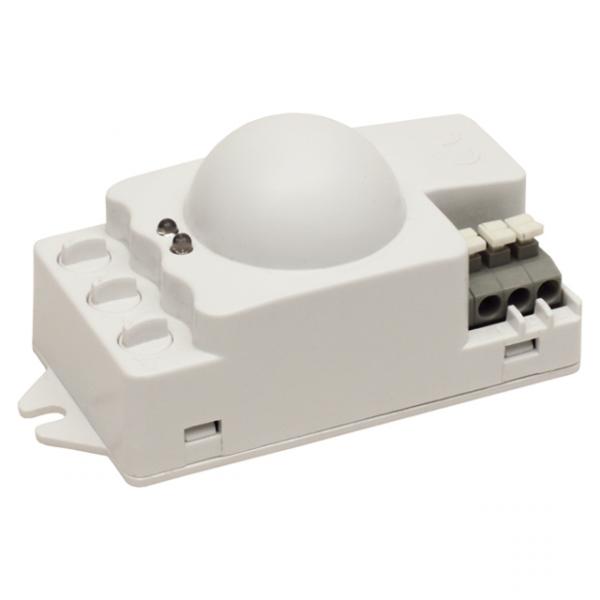 In commercial lighting, lights can be controlled on a circuit level or on an individual fixture level.  For example, all of the lights in a single room could be controlled by one light switch turning the entire circuit on and off.   Likewise, an occupancy sensor could communicate with the light switch or other circuit-level device to turn on/off or dim all of the lights in the room.  On the other hand, each light fixture in the room may have its own motion sensor that triggers dimming, on, off, dim, and brighten events.  Fixture integrated controls tend have a higher overall material cost than circuit controls but are often easier to incorporate into an existing building as access to lighting circuits is often limited.  Fixture integrated controls are useful in large spaces as well such as warehouses where turning lights off for an entire circuit is undesirable.
Groupable Controls
The activity of some controls can be grouped together.  What this means is when one control is triggered all other controls in that group are triggered as well.  A good example of this is fixture-integrated motion sensors in parking garage lights.   The motion sensor in each fixture is designed to turn the fixture on to full brightness when an approaching vehicle (or pedestrian) is detected.   A grouped motion sensor can also trigger other fixtures assigned to its same group (even if those other fixtures don't detect motion). This is useful in that instead of just one light near the car (or person) being turned on, several more around and/or ahead can also be turned.  This provides a much better experience especially for a vehicle which moves much faster and needs to see much further ahead in its direction of travel.   This same type of linked activation can be achieved by circuit level motion sensors but typically only under new construction and under careful design.   Grouped motion sensors communicate with each other via a wireless signal and may be part of a networked system with a central hub or may be standalone.  See this video link for an example of parking garage fixtures grouped together with motion sensor activation.
Conclusion
Lighting control systems are a very detailed topic and could be explored until almost infinity, particularly when talking about networked and enterprise systems.  To pile on more complexity, many control terms are used interchangeably to mean the same thing (Thanks Marketing Departments!).  Every device and system has its strength and weaknesses and the real art is in identifying the best system for not just the site type but also the managing entity and personnel.  Sometimes a simple light switch is more appropriate than an enterprise system and sometimes a Ferrari-level enterprise system is the only way to reach maximum insight, energy savings, and control of a building.
Hopefully this article provided some overview of the general arc of lighting controls.   For more information on LED lighting and related technologies, check out Enlighten's other blog posts.
Enlighten is lighting consultant, designer, and wholesaler for commercial and industrial spaces.